Residential Roof Cleaning
Table of Contents
Introduction
Why Soft Wash Over Pressure Wash?
Materials Suited for Soft Wash
The Soft Wash Process Explained
Safety Measures
Benefits of Regular Soft Wash Roof Cleaning
Introduction
Your roof is not just a component of your home—it's a significant investment. Keeping it clean extends its lifespan and enhances the overall appearance of your property. In this comprehensive guide, we delve into the specifics of Shingle & Tile Soft Wash Roof Cleaning, a method that is both effective and gentle on your roofing materials.
Why Soft Wash Over Pressure Wash?
The Dangers of Pressure Washing
Pressure washing can remove more than just dirt; it can strip away the protective layers of your roofing materials. This can lead to a shorter lifespan for your roof and costly repairs down the line.
The Soft Wash Advantage
Soft washing roof cleaning uses a low-pressure water stream and specialized solutions to clean your roof effectively. It removes algae, moss, and dirt without damaging the shingles or tiles.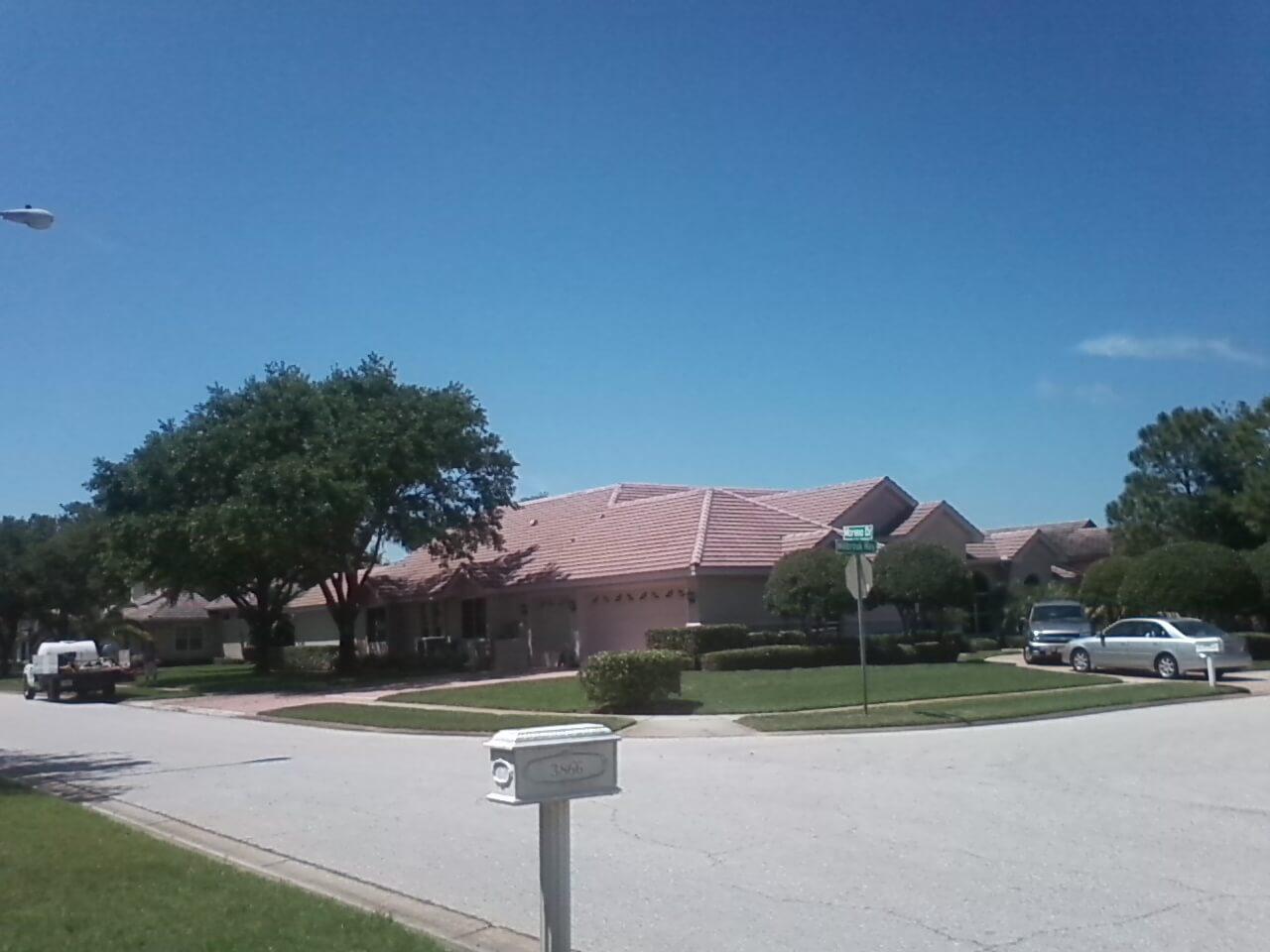 Commercial Pressure Washing
We clean all aspects of business fronts. We know how important it is to make a good impression on your future clients.
Soft Wash Building Washing
Soft Wash Roof Cleaning
Parking Lot Cleaning
Surface Cleaning
Gum, Graffiti & Rust Removal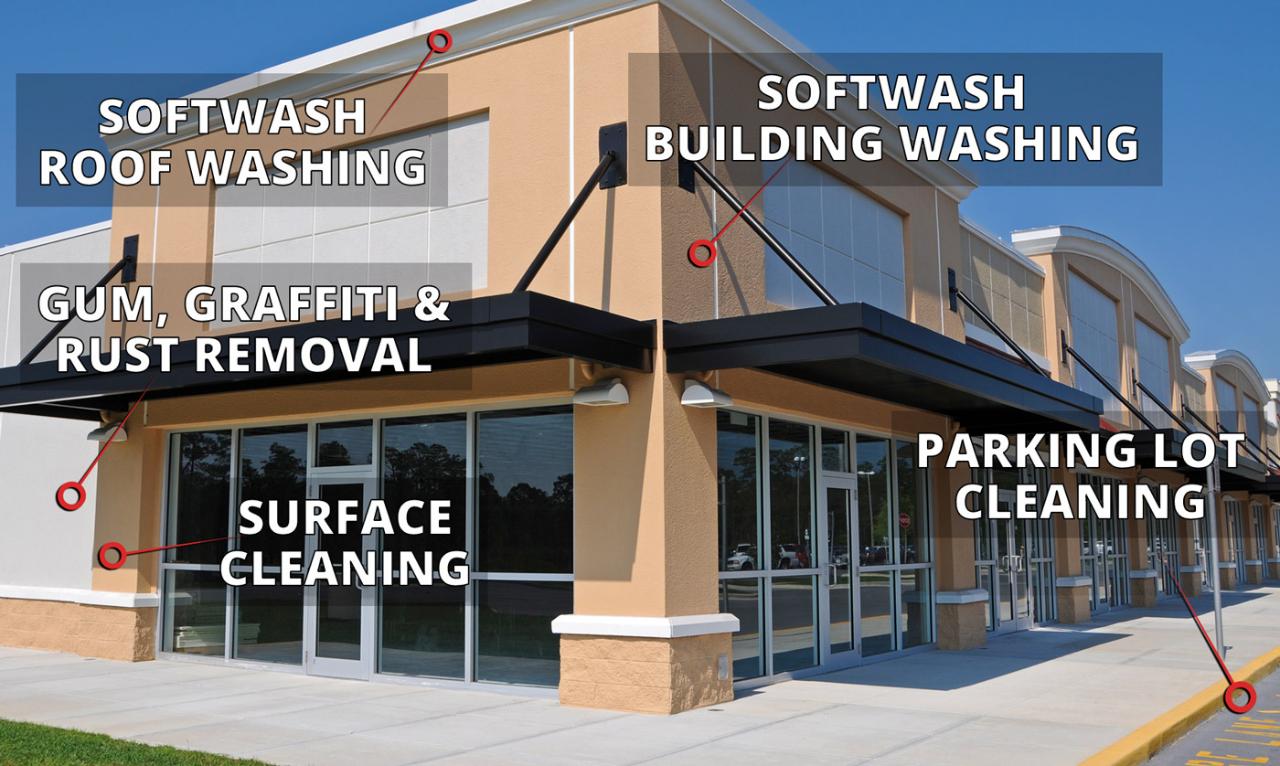 About Apple Roof Cleaning Services
We use only the best non-pressure soft wash chemical roof cleaning techniques and procedures. A soft wash means applying minimal to no pressure on the surface while removing dark stubborn stains with environmentally-friendly cleaning solutions.
HIGHLY-TRAINED STAFF
Our knowledgeable and experienced staff are highly-trained in all aspects of roof and exterior cleaning practices.
QUALITY CLEANING TOOLS
Our soft wash chemical roof cleaning process complies fully with the ARMA guidelines for the safe cleaning of algae discolored asphalt roofs. In addition, our unique process, as well as our high-quality cleaning tools and chemicals are safe on all roofing materials, including tiles, shingles, flat-coated steel, steel, T.P.O. and aluminum.
FAST & EFFECTIVE SERVICE
Our customers always come first. That's why we're equipped to handle emergency calls – so no matter when you need us, you'll know you can count on Apple Roof Cleaning.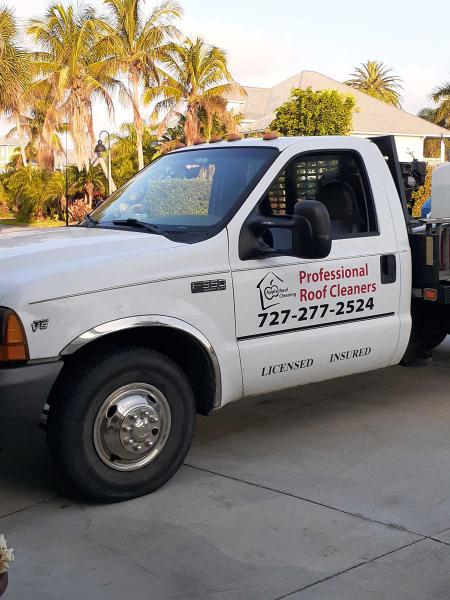 Servicing Pinellas County Fl
The soft wash chemical roof cleaning professionals at Apple Roof Cleaning proudly serve the following communities in Pinellas and Pasco Counties: Redington Beach, St. Pete Beach, Clearwater Florida 33755, Largo Fl 33770, Treasure Island 33706, Tarpon Springs 34689, Saint Petersburg, Safety Harbor Fl, Seminole Fl 33772, Palm Harbor, and Oldsmar Fl. We are your go-to roof and exterior cleaning service in all of Pinellas County and S.W. Florida.
---
WE OFFER FAR MORE THAN JUST SOFT WASH ROOF CLEANING
At Apple Roof Cleaning, we are far more than just roof cleaning. We provide expert and professional cleaning services for patios, decks, pool enclosures, driveways, and sidewalks. Our soft wash chemical Roof cleaning system (pressure washing is also available) will leave all of your exterior spaces looking like new. We can also clean your pool cages and gutters, allowing you both the freedom to maximize your use of these outdoor spaces and the peace of mind that your property is looking its best.